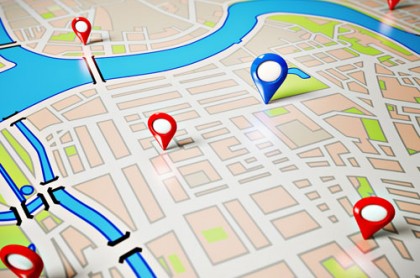 They can figure out when you leave town and see where you parked your car. They can see how many times you went to the grocery store or the health clinic.
Auto loans to Americans with poor credit have been booming, and many finance companies, credit unions and auto dealers are using technologies to track the location of borrowers' vehicles in case they need to repossess them.
Such surveillance, lenders say, allows them to extend loans to more low- income Americans, knowing that they can easily locate the car. Lenders are also installing devices that enable them to remotely disable a car's ignition after a borrower misses a payment.
Now, federal regulators are investigating whether these devices unfairly violate a borrower's' privacy.
The auto lender Credit Acceptance Corporation said this month in a securities filing that it had received a civil investigative demand from the Federal Trade Commission asking for its "policies, practices and procedures" related to so-called GPS starter interrupter devices, which are used to disable an ignition.
Industry lawyers say the action is part of a broader inquiry by the agency into tracking technologies used in the subprime auto lending market.
An agency spokesman declined to comment on the investigative demand.
"Finding out where people are located can reveal a lot about what people are doing in their lives," said Lauren Smith, policy counsel at the Future of Privacy Forum, a think tank focused on privacy issues. "Location data is very sensitive."
If the federal agency determines that the devices are being used unfairly or deceptively, it could force companies to stop the behavior and devise procedures and monitoring to ensure that customer privacy is better protected.
The regulatory scrutiny over the GPS starter interrupter devices comes as cracks are starting to appear in the red-hot auto loan market. The percentage of auto loans that were at least 90 days delinquent increased to 3.8 percent in the fourth quarter from 3.6 percent in the third quarter, according to the Federal Reserve Bank of New York
In determining whether to take action, the Federal Trade Commission must first decide whether the benefit to consumers — in this case the availability of auto loans — outweighs the privacy problems.
The auto finance industry says the benefits of the devices are clear. Without them, many low-income Americans would not be able to buy cars that they need to get to work.
So far, there is no widespread evidence that lenders are misusing information they track from a vehicle's whereabouts.
Jack Tracey, executive director of the National Automotive Finance Association, said the privacy fears were unfounded.
"This is a registered vehicle," Mr. Tracey said. "It has a license plate, and you can see where it is traveling. You are driving something that isn't private anywhere."
Manufacturers of the devices note that they have clear guidelines in place to protect privacy. The GPS capabilities, they say, are intended to help lenders locate a car once a borrower goes into default, not to be used simply as a surveillance tool.
As an added protection, some manufacturers said, they built their devices so that the GPS is not activated until a borrower defaults.
But privacy experts and many borrowers who have the devices in their cars say there is great potential for abuse, particularly because the devices fall outside traditional state and federal lending laws.
Some find it unsettling that the technology gives lenders so much control over borrowers — particularly poor borrowers, who typically have no choice but to accept the device if they want a loan to buy a car.
"They don't need to know what we are doing — when we go out to eat, when we go on vacation," said Elias Sanchez, a forklift operator in Austin, Tex. "We want our privacy." His auto dealer didn't tell him that a GPS tracking device had been installed in his 2005 Ford S.U.V., he said.
A 2014 investigation by The New York Times highlighted the tracking technology. In a front-page article, the head of collections at a Louisiana credit union said he could monitor a vehicle's whereabouts on his smartphone and once disabled a borrower's ignition while shopping at a Walmart.
A mother in Las Vegas described in the article how she had been unable to get her feverish child to a hospital because her car had been shut off for a missed payment. Other borrowers have complained in interviews of being stranded, marooned in dangerous neighborhoods and cut off from their cars when they needed it the most. In Nevada, one woman testified to the Legislature that her car had been shut down on a freeway.
Some state lawmakers have taken note. The New Jersey Legislature is working to revise a bill, vetoed this month by Gov. Chris Christie, that would strengthen the disclosure requirements and add consumer protections to the devices. Under the bill, consumers would get written disclosures that a device had been installed in their car and at least 72 hours' notice before the ignition was disabled.
The Federal Trade Commission has brought several regulatory actions against businesses in recent years over privacy violations.
In 2013, the agency acted against a group of rent-to-own companies and a software firm for spying on customers who rented laptop computers. The agency said the companies had used software to take screen shots of confidential and personal information, log customers' keystrokes and take screen shots of people in their homes. The companies were prohibited from secretly collecting this data from their customers.
Automobiles, the federal agency has said, are part of the ballooning "internet of things" that is constantly transmitting potentially sensitive data across the web. The agency had been urging auto manufacturers among many other industries to come up with new safeguards for personal data.
Privacy is expected to remain a focus of the Federal Trade Commission even as several new members are due to be appointed during the Trump administration.
"Privacy issues seem to garner bipartisan support," said Christopher Kukla, executive vice president at the Center for Responsible Lending, a research and advocacy group focused on consumer finance. "We will have to see if that is something they will be able to move forward on."
https://www.myropegps.com/wp-content/uploads/2019/04/Federal-Agency-Begins-Inquiry-Into-Auto-Lenders-Use-of-GPS-Tracking.jpg
278
420
administrator
https://www.myropegps.com/wp-content/uploads/2018/10/logo2.png
administrator
2019-04-24 11:00:48
2020-06-04 11:03:21
Federal Agency Begins Inquiry Into Auto Lenders' Use of GPS Tracking