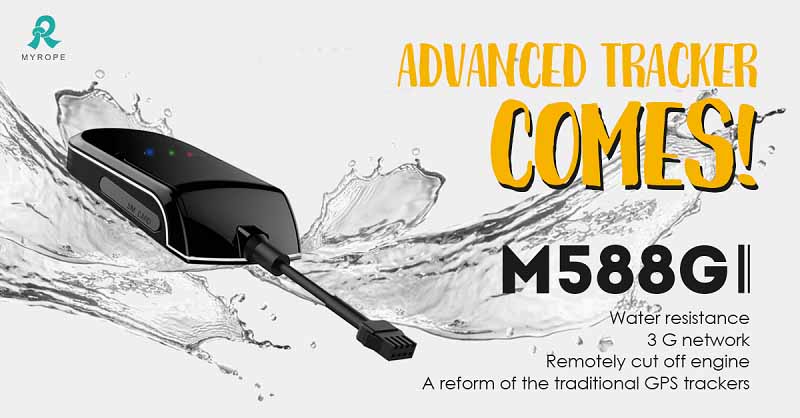 Most of our mobiles are using 4G network, according to the experts' prediction- 5G (fifth-generation)will put into use in 2020. Standing in the GPS tracker industry, why most of our devices still remain in 2G?
The reality – if you're not going forward, you are going backwards, particularly in scientific field, is rather distinct. According to the news, 2G network has been shut off in United States, Singapore, Taiwan China, Australia and New Zealand. What's more, many countries are scheduled to turn off 2G network, it's undoubted that 2G GPS tracker will be out of market in the near future.
People who holding the timing, is holding the future, the 3G era of GPS tracker, will you be the next one who seize the moment and occupy the market?
ROPE' s R&D had realized that with the development of technology, 2G GPS tracker won't meet customers' need, 3G even 4G devices can catch the changing age. After one-year research, a new product M588G came out, representing ROPE' s ready for the 3G GPS tracker age.
Other than the essential tracking functions, supporting 3G network, waterproof, combining with the tracking cloud platform better, running more smoothly, and new upgrade appearance are all bright spots of M588G.
We sincerely expect that you can walk into the 3G GPS tracker age with us, side by side.
Do remember that ROPE is your reliable friend, a professional GPS tracking solutions provider.
ROPE family always keep your company from 2005 to ever.
https://www.myropegps.com/wp-content/uploads/2019/04/Rope-3g-gps-tracker-m588g.jpg
418
800
administrator
https://www.myropegps.com/wp-content/uploads/2018/10/logo2.png
administrator
2019-04-24 11:26:51
2020-06-04 10:47:05
Rope Launches 3G GPS Tracker M588G